Air filters for
Businesses, Shops, Industry and Professional markets
Superb quality and superior service from a quality and environmentally certified filter manufacturer
We apologize for not having all filters available online. We are working on adding more filters.
Can not find your filter?
Or do you have other needs?Contact us! We supply most filters.
We also offer volume discounts!!
Check out our filters for Flexit, Systemair Topvex SC, FR, FC among others:
Download product specifications for all filters (Product Data Sheet in PDF format)
We supply ventilation filters from the Norwegian Interfil. These are of the highest quality in Europe.
To ensure a clean and fresh indoor climate, it is important to change the filters in the ventilation unit before they become too dense and soiled. A good bonus is that in case of frequent filter changes and the choice of the best possible filter, you actually save money.
A filter should stop most possible particles, but at the same time without the air resistance (pressure drop) becoming too large. The higher the pressure drop – the higher the energy cost.
The Labor Inspectorate requires filters for minimum filter class ePM1 50% (previously «F7»). However, it is important to keep in mind that in areas with significant pollution levels, a finer filter should often be used, and preferably solutions with several filter steps (eg carbon filter).
A bag filter with a certain frame size may have different numbers of bags, different bag lengths, and thus large variations in the actual filter area. It is therefore important that you check that the filter area of what you order is sufficient in relation to the amount of air you are going to filter.
In fact, a filter that is cheaper in purchasing can cost a lot more if it does not hold its promises.
Interfil has its own test lab that ensures that the filter fits your ventilation unit.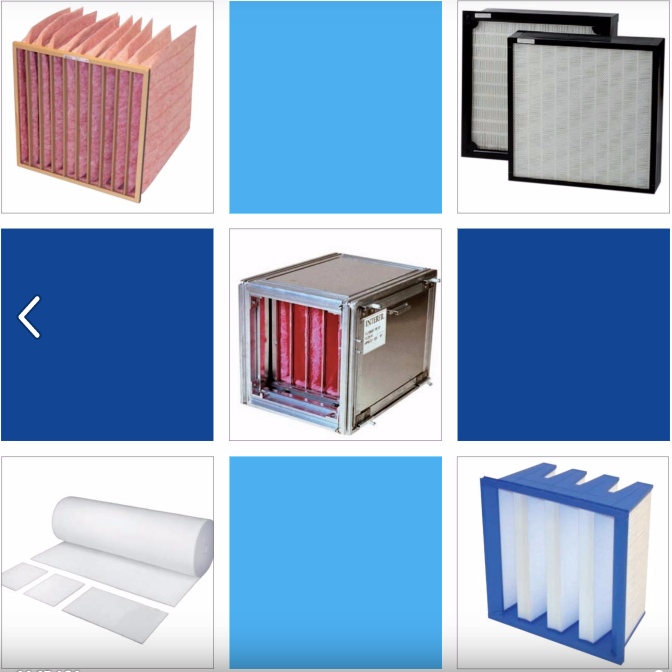 When should I change filters?
You should not use a ventilation filter for more than 12 months. This is recommended by both specialists and in several standards such as VDI 6022 and EN 13779.
Be aware that a filter has a limited life span and will eventually accumulate biological material such as contaminants (bacteria), pollen spores that emit allergens, and hazardous heavy metals.
Therefore, if you choose the right ventilation filter and change the filter at least once a year, you are guaranteed clean air that contributes to a better indoor climate, fewer respiratory complaints and less absence from work due to sickness.
Economically, it will also pay off, as a dense, soiled filter requires more energy to push the air through the filter. Frequent shifts also provide lower maintenance costs for channels and other systems.

This is why you should buy filters with us:
You can rest assured that the ventilation filter provides the best indoor climate when choosing a Norwegian-produced filter from Interfil at Skjåk:
1. Quality certificate
Interfil has the industry's strictest product certification, the P-mark *. Interfil is also Eurovent and ISO certified. This is more than enough to maintain the warranty on your ventilation system.
2. Energy-efficient filter with low pressure drop
Products in filter class ePM10 to ePM1 (formerly M5 – F9) are energy labeled according to Eurovent 4/21.
3. Environmentally friendly ventilation filter
Interfil is the only filter manufacturer in Norway that is certified «Environmental Lighthouse».
All energy used at the factory and headquarters in Skjåk comes from locally produced renewable hydropower.
By purchasing short-travelled, Norwegian-produced ventilation filters, you contribute positively to the environment.
* The P marking is a voluntary certification scheme that RISE Certification (formerly Swedish Technical Research Institute) manages and which is the best insurance you can get to ensure that the filters you buy actually keep that manufacturer promise. RISE poses requirements for both product and production, and certification goes way beyond ISO standard and is by far the strictest certification scheme available in the industry.
Unfortunately, many filter manufacturers promise more than they can, and it's not uncommon to find product ads where the manufacturer provides technical data that they never manage to achieve in real life.